Contact Overland Teardrop Trailer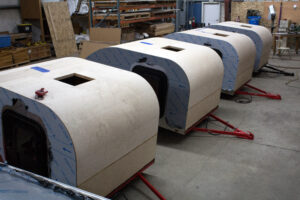 We look forward to helping you with your Teardrop Trailer Project!
We believe in real (non-computer/robot) authentic communication.
Just like you, we're humans with limited time resources.
It is our goal to provide immediate answers to your questions on this website but if that doesn't work, shoot us a message!
Due to the high volume of inquiries we receive every day, we respond to questions from DIY builders that are not immediately answered in the following places: