This Hurricane Hinge with Rain Gutter is classic in look but a much better upgrade than the usual hurricane hinge.  It installs easily onto the rear hatch and trailer with screws placed every 4 inches.
It is best to get a hinge that is a bit too long for the width of the trailer as it will allow water to drain off the sides of the hinge instead of down the side of the trailer (increasing the risk of leaks).
This hinge opens up to 128 degrees.
60″ and 72″ hinges are the only lengths we provide at this time.
| Part | Part Specs | Package Specs |
| --- | --- | --- |
| 60" Hinge | 61"+ in length, 2.9 lbs (0.91 Kg) | 2" x 2" x 64" Pipe, 3.9 lbs (1.8 Kg) |
| 72" Hinge | 73"+ in length, 3.4 lbs (1.54 Kg) | 2" x 2" x 74" Pipe, 4.4 lbs (2.0 Kg) |
Standard Part Measurements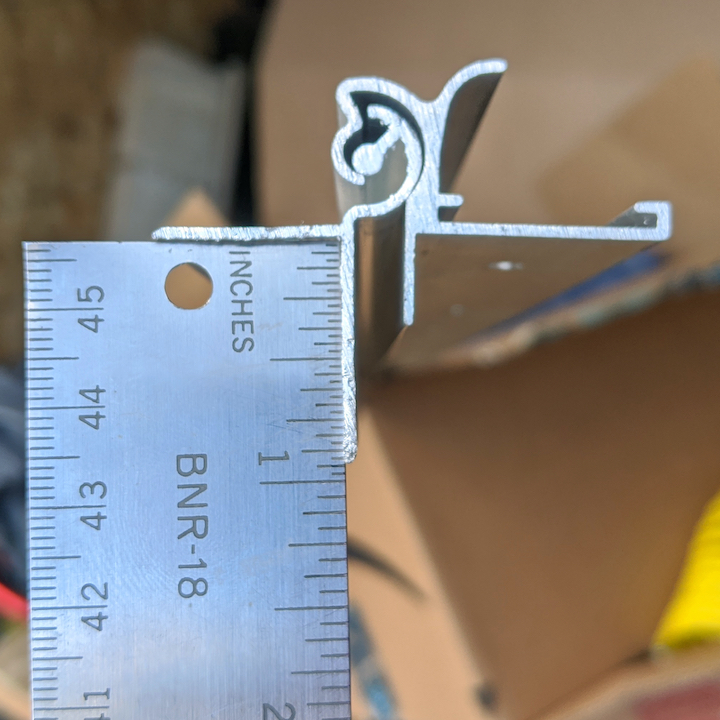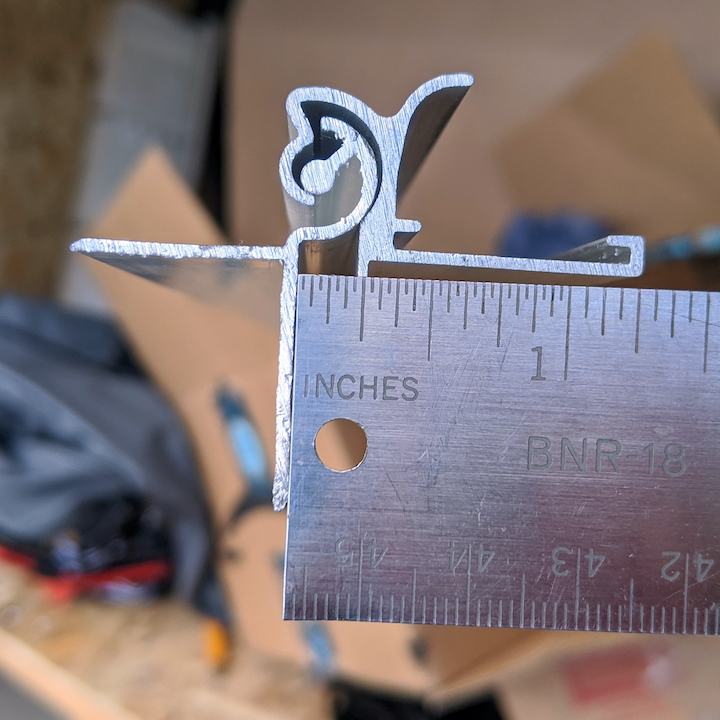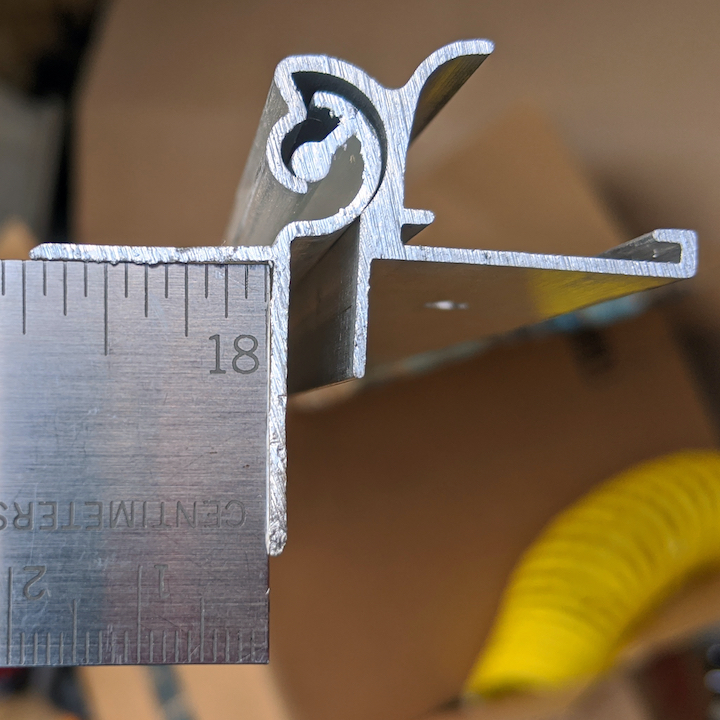 Metric Part Measurements